Sewing a yoke on a shirt or dress creates some interesting detail and a professional looking finish, but what about the inside? Some sewing patterns suggest sewing a yoke on the inside and outside, usually hand stitching the internal yoke. Well here's a technique that allows you to machine stitch the whole shebang and feel like a total sewing ninja.
Place the external yoke right sides together with the back bodice piece.
Place the internal yoke's right side to the wrong side of the back bodice.
Check any notches and centre back are matched accurately.
Sew the three layers of fabric together using the seam allowance suggested by your pattern (do this throughout this process).
If you prefer you could sew one yoke to the bodice first then sew the second ensuring the stitching lines match up or one is slightly inside the other, but parallel.
Trim and grade the seam allowances if necessary and press towards the yoke.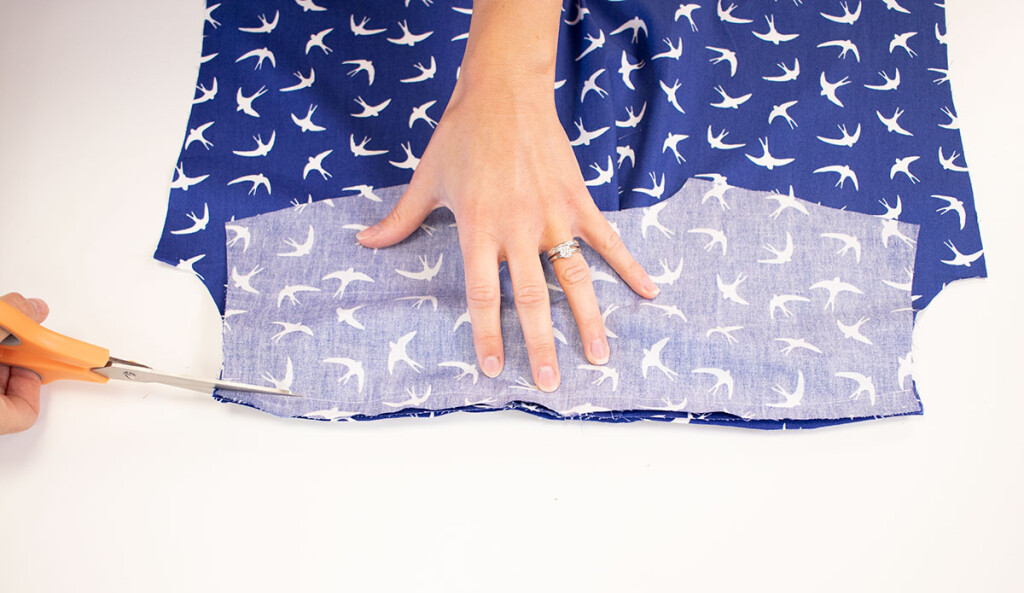 Sew the bodice front pieces right sides together to the external yoke only at the shoulder seams leaving the internal yoke hanging free.
Lay the bodice on a table inside out with the front bodice pieces on the top nearest you and the internal yoke and back bodice underneath next to the table.
Roll the front bodice and back bodice together towards the shoulder seams like you would roll a sleeping bag or burrito! Depending on the bulkiness of your fabric you may need to roll it tighter.
As you reach the top the internal yoke will be revealed from underneath.
Pull it over the rolled up bodice pieces.
Pin the shoulder seams to the shoulder seam you have already sewn making sure you don't catch any fabric from the main bodice.
You should now have something which looks like a burrito.
Pin and stitch the shoulder seams in place then trim or grade as necessary.
Now for the fun part.
Pull the main bodice fabric through the neckhole until the whole thing is turned the right way out.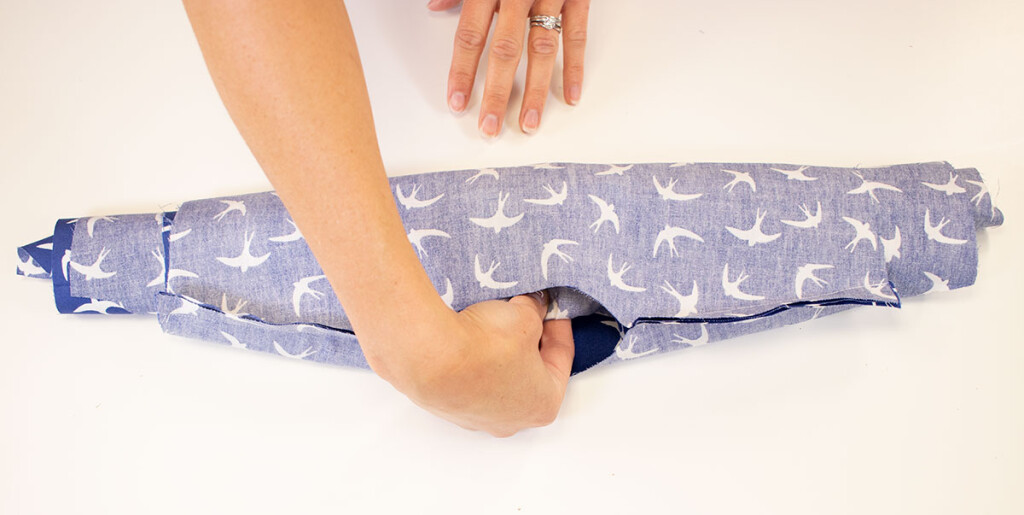 Et voila, super neat and professional on the inside and out.
Give everything a good press and edge stitch close the the seams to secure everything in place.
Have fun sewing!
Lucy
For more tips and tricks on how to make sewing easy you can follow our blog via Bloglovin and receive updates via email each time a new post is added.
Follow us on Facebook Twitter and Instagram for news, tutorials, special offers, sales and more.