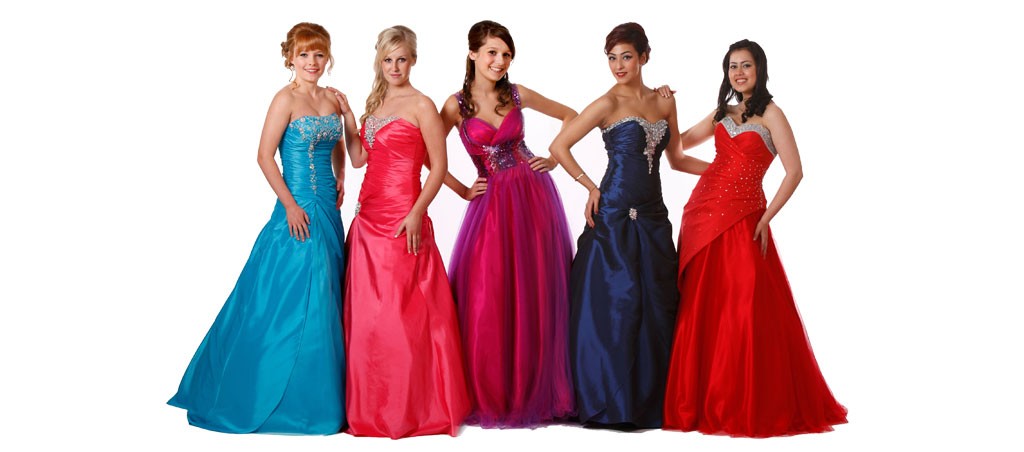 Summer prom and special occasion season is nearly upon us. If you are tasked with making your own or someone else's dream gown here is some inspiration to get the creative juices flowing! If your summer prom days are long behind you fear not these patterns and fabrics are also ideal for weddings, cruises and summer balls or any other special occasion. Seven stunning dress patterns and gorgeous fabrics perfect for the Belle of the ball.
The One Shoulder Prom Dress
One shoulder dresses are a hugely popular trend right now. This Burda pattern is a great one shoulder design with some real wow factor created by the dramatic full skirt and bow on the shoulder. Our Prestige crepe or Duchesse satin teamed with our Tocca lace complete with scalloped edge would have you rocking that one shoulder trend in style.
The Vintage Prom Dress Pattern
If you love channelling your inner Hollywood siren this Simplicity pattern is a great way to ooze 1950s glamour. Our satin or crushed taffeta fabrics are the perfect pairing creating some serious vintage va va voom!
The Grecian Prom Dress Pattern
With a small bust I always find a halter neck dress to be such a flattering cut. I'm not quite sure about the plunging keyhole design in the ready to wear dress pictured, but think this Butterick pattern would make a great alternative. View A shows off the shoulder and neck area with a clever and unusual design. The straps you can see at the front fill out to create a fuller bodice piece at the back. I do so love an interesting design detail!
Make it up in our satin backed crepe and get ready to accept a rush of complements from fellow party goers.
The Plunging Neckline Prom Dress
This classic, simple design with a plunging neckline and full length skirt is sure to turn heads. I would argue that this Vogue pattern is a more demure version thanks to the omission of the thigh slit, although this would be easy enough to add in if you wanted to show some leg! The waterfall feature at the back of the dress is a fun feature and shows the fabric off beautifully.
Our Mystique satin backed crepe is perfect for recreating this look and is available in a wide range of colours.
Skater Dress Prom Dress Pattern
I love this skater dress design. The fitted bodice and sweetheart neckline combined with a skater skirt create a slimming effect at the waistline. If you're pear shaped or conscious of your hip or thigh area it is a great design for drawing attention to the other areas of your body.
Recreate the look with McCalls 6646 with straps and strapless options plus different length skirts to choose from too. We think it would look great in our high quality John Kaldor crushed taffeta fabric available in a wide range of colours. My personal favourite has to be the cerise or the classic midnight blue.
Don't forget we also stock the boning and a range of trimmings for those special finishing touches.
The Strapless Full Length Prom Dress
A strapless, fitted bodice and full length skirt are a classic ball gown combination. I love the way the designer has added their own unique twist to the skirt of this dress. This Vogue pattern is based on the same winning formula and will certainly wow the crowds. The ruffles are bang on trend and create a real sense of drama on an otherwise classic design.
Our John Kaldor Prestige crepe fabric is available in a wide range of colours so you can create your own unique ruffle colour combination.
Sheer Overlay Prom Dress Pattern
As a lover of lace I do love a dress with a sheer overlay. McCalls 6893 offers a number of options for using a sheer overlay and I especially love the full length halter version shown in red on the packet above.
Our luxurious satin or classic Prestige crepe combined with our beautiful Tocca lace would work brilliantly with this pattern. All are available in a wide range of colours that complement each other beautifully. The Tocca lace also has a scalloped edge, which can be used as a pretty finished edge on your garment.
Don't forget you can pick up all the extras and notions you need for any of these dresses from our extensive range of linings, invisible zips, boning and those all important sparkly trimmings too!
Have fun sewing!
Lucy and Angela
For more tips and tricks on how to make sewing easy you can follow our blog via Bloglovin and receive updates via email each time a new post is added.
Follow us on Facebook Twitter and Instagram for news, tutorials, special offers, sales and more.